Looking for a holiday read, a travel journal or a souvenir to take home? Get all three at once at Slovenia's largest bookshop and stationery's network Mladinska knjiga. Beside a wide selection of books (also in foreign languages) we also store magazines, travel books and maps, stationery, gifts and souvenirs - not just magnets and mugs but interesting local handmade products as well. Take your piece of Slovenia home - for yourself and for your dearest and nearest.
---
Jason, the Argonauts and the dragon
---

The dragon is by far the most recognisable symbol of Ljubljana. Symbolizing courage, grandeur and power, it is a part of city emblem. It stands majestically on the Dragon Bridge. The origins of Ljubljana dragon can be traced to the legend of Jason and the Argonauts.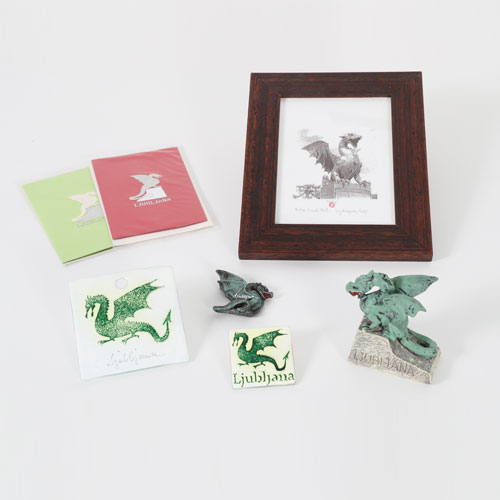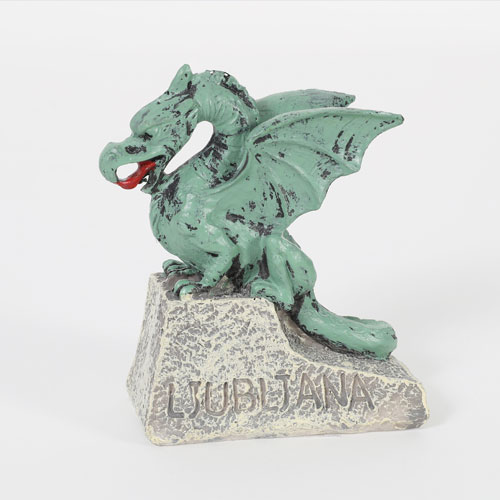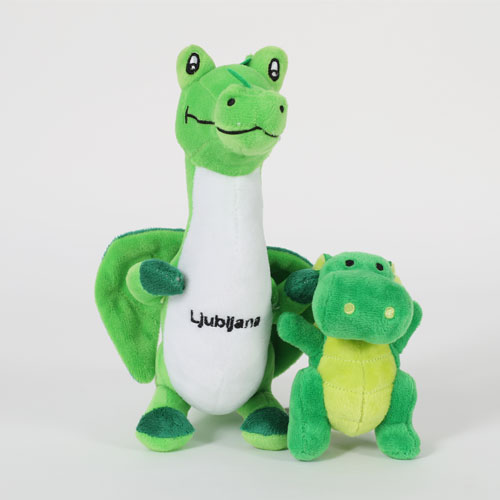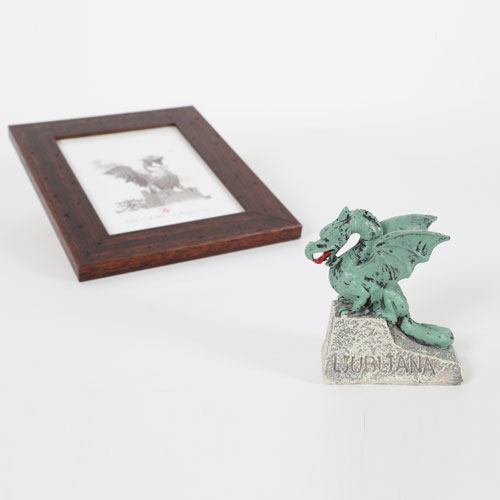 ---
Lock your love in Ljubljana
---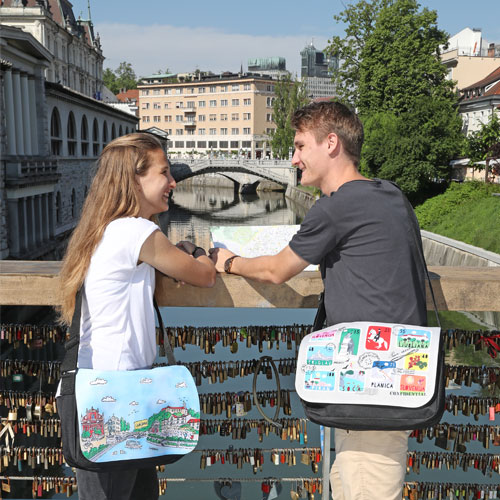 The Butchers' Bridge in Ljubljana - a love bridge of sorts - is the place to visit if you wish to lock your love. Countless lovers have symbolically attached their love padlocks to the steel wires of the bridge's parapet and dropped the keys into the Ljubljanica river, which flows underneath.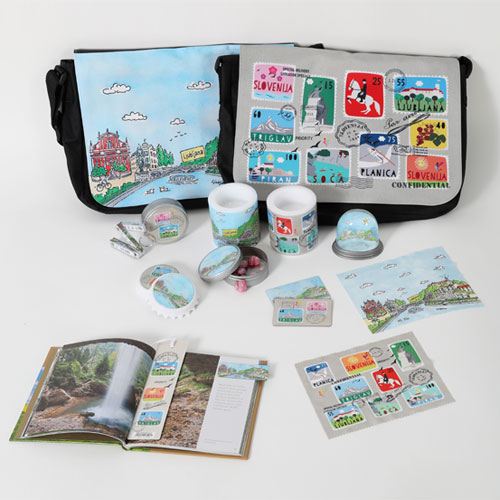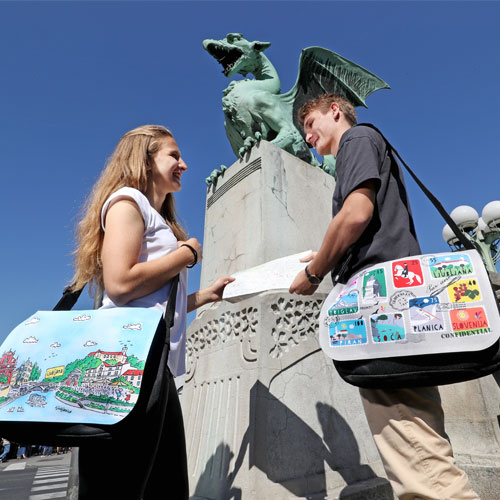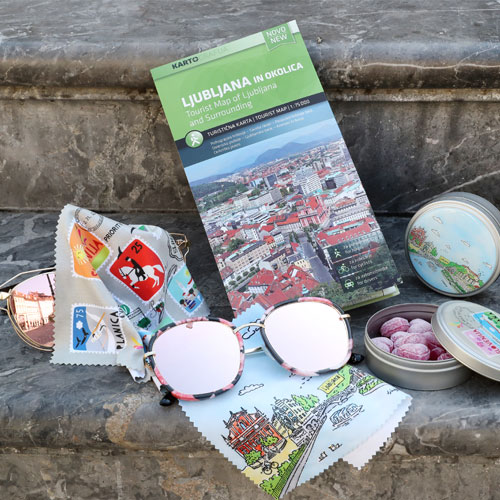 The legend of Jason and the Argonauts

Jason was a Greek hero who stole the Golden Fleece from the king of the Black sea. Jason and the Argonauts fled on a ship called Argo to the mouth of the river Danube, instead to the Aegean Sea. They soon reached the Ljubljanica river. Since it was winter, they decided to camp near the spring of the Ljubljanica river. Near Ljubljana, they came across a large lake and a marsh where a swamp monster lived. Jason heroically fought this monster (or dragon) and finally killed it. Jason was supposed to be the first citizen of Ljubljana.
The dragon of the legend of St. George

In addition to the legend of Jason, the dragon also appears in the story of St. George, who was known as the patron of the castle chapel. St. George is often depicted in frescoes riding a dragon or killing it with a spear. The dragon symbolizes an ancient faith of our ancestors, which was later overcome by Christianity. Another version of the story tells us that the dragon evolved from an image on a medieval city emblem. The dragon as a part of the emblem remains present today on several buildings, city flag etc.
Today: City trademark and mascot

Today, the dragon is a trademark of the City of Ljubljana, a mascot and a symbol of various sports clubs in the capital and is highly popular as a souvenir. The Ljubljana dragon also appears in Slovenian tales and songs.

Source: Ljubljana-Slovenia.si
---
While in Slovenia, have some Potica
---

Potica is a typical Slovenian festive rolled-dough dish/cake, which widely varies in size, shape, and in particular, filling. Best known is the potica with walnut filling.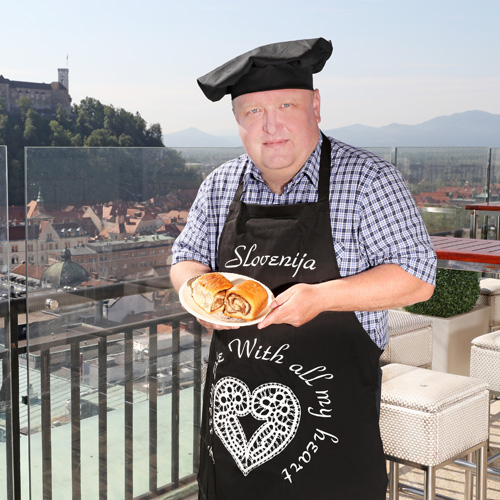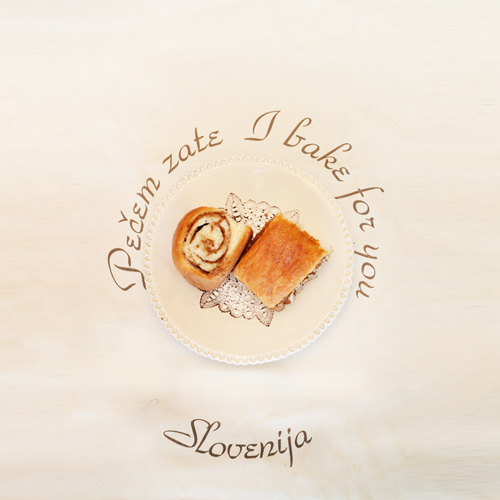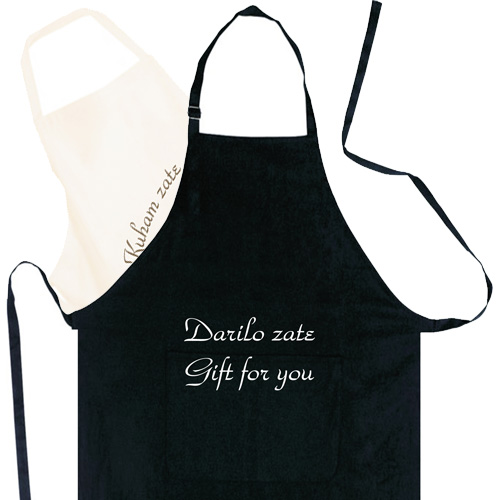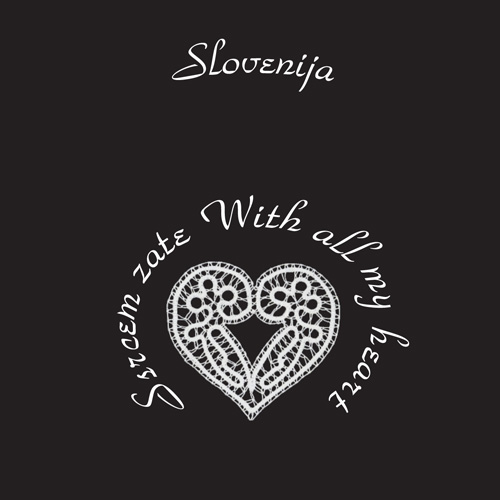 LACE: THE EQUISITE BEAUTY OD INTERCONNECTED HOLES

The art of lace making spread to Slovenia from Italy, the Netherlands and Germany in the 17th century. It struck the deepest roots in the old former mining town of Idrija where women used to supplement their family income by making bobbin lace in a variety of patterns, transforming lace making into an important handicraft. Slovenian lace making is clearly distinguishable from other European styles due to a special technique and, most of all, original patterns.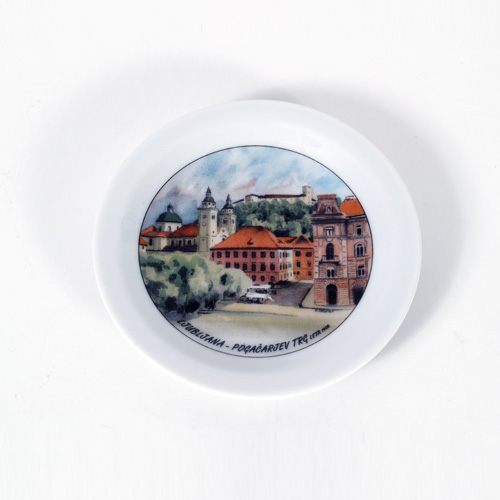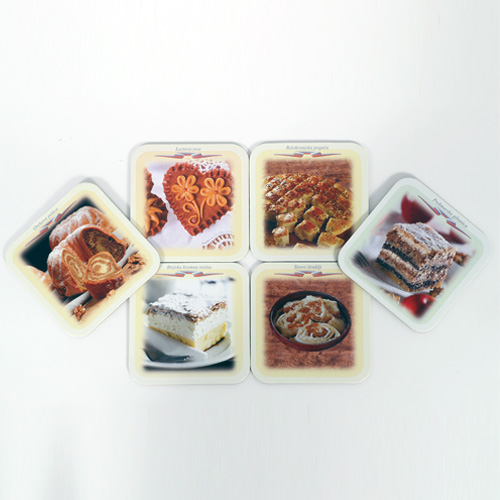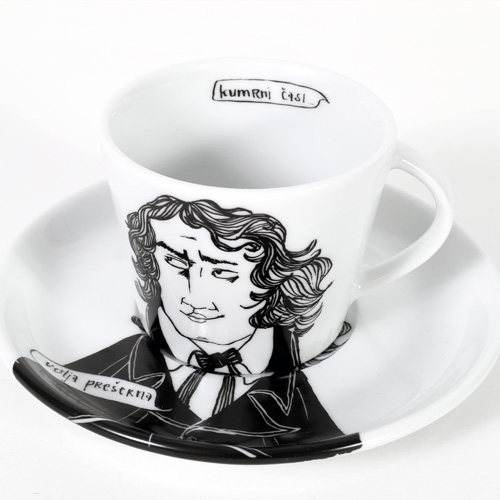 ---
God's blessing to all nations
---
Find more books about Slovenia in our web store or visit our bookstores
---
The largest selection of souvenirs in Mladinska knjiga
---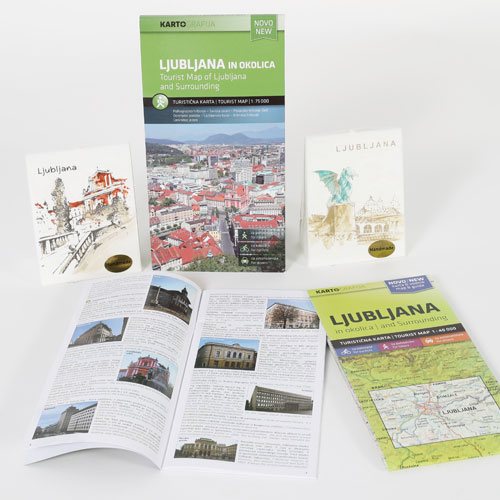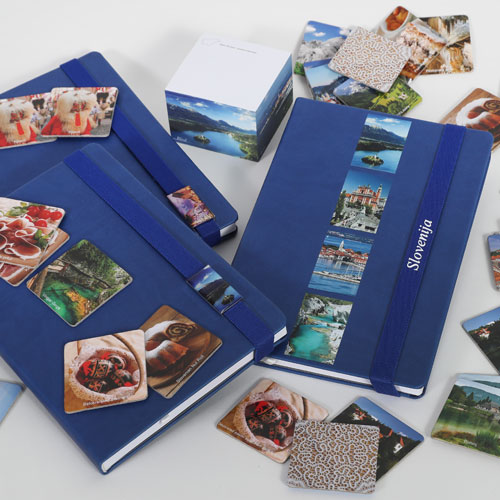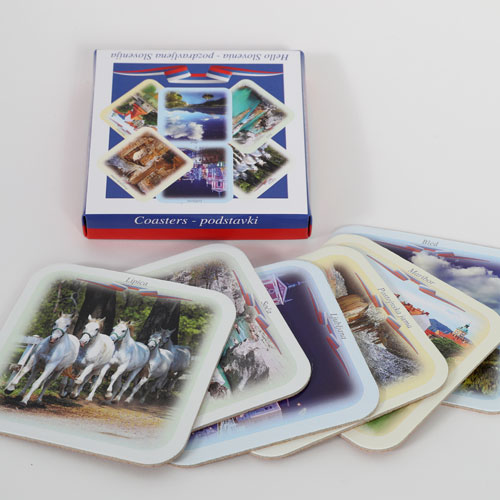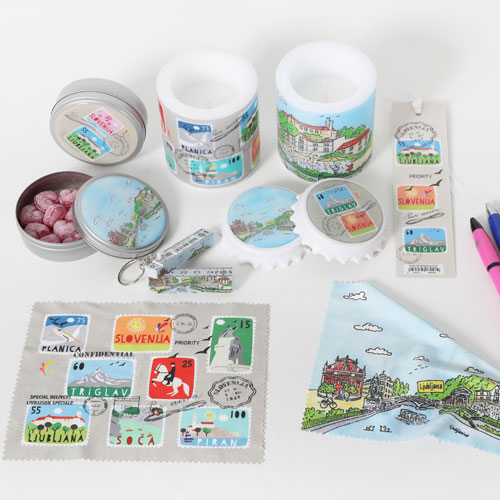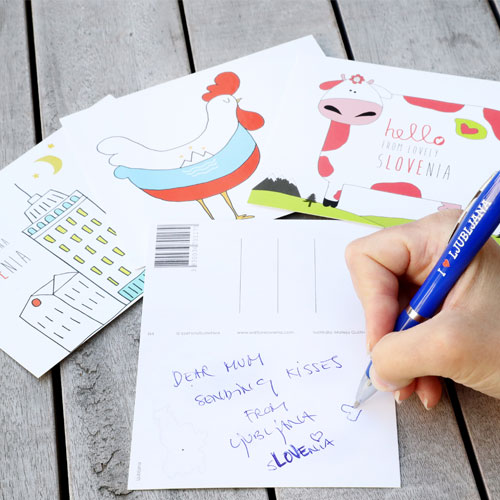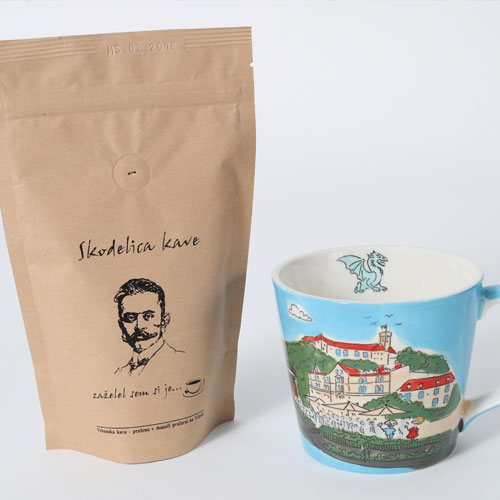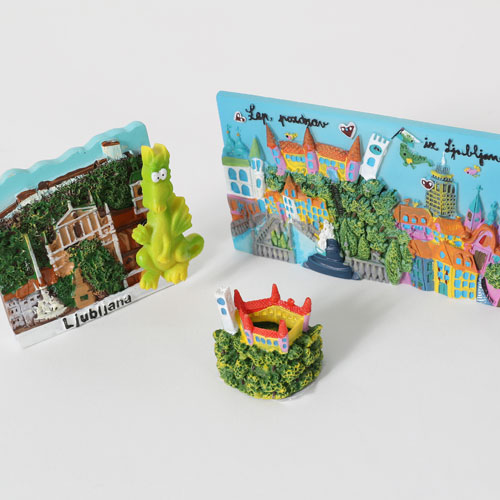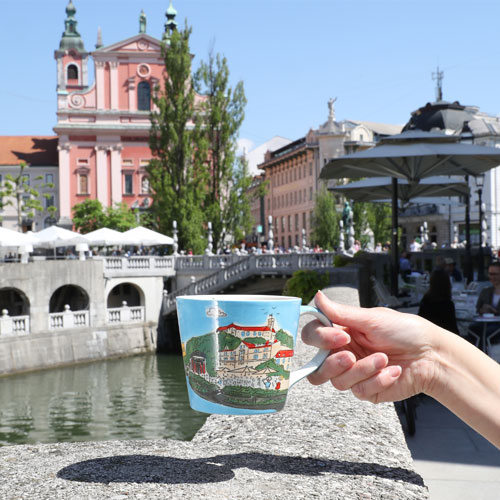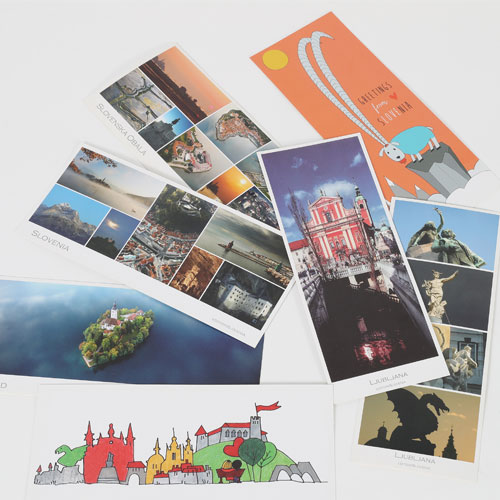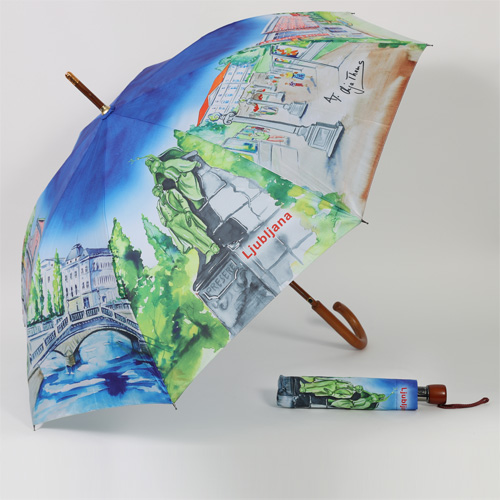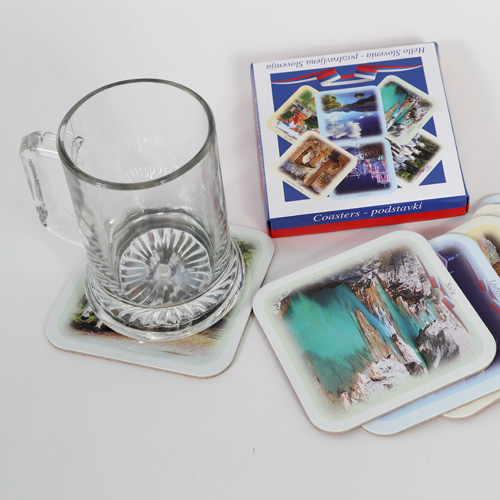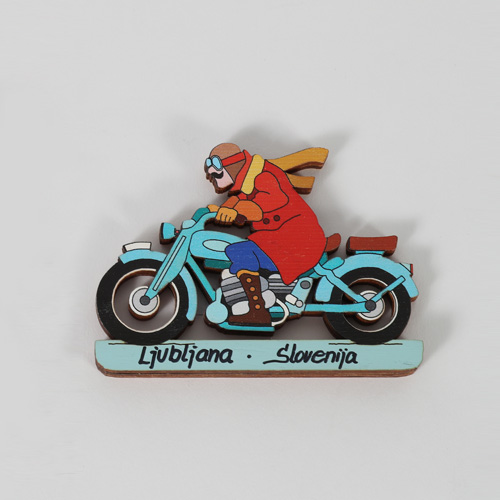 ---
Ljubljana city center bookstores' opening hours
---
Konzorcij Bookstore
Slovenska 29, 1000 Ljubljana

Monday-Friday
08.00 - 20.00
Saturday
09.00 - 15.00

Directions
Nebotičnik Bookstore
Slovenska 37, 1000 Ljubljana

Monday-Friday
08.00 - 19.00
Saturday
09.00 - 13.00

Directions
Čopova Bookstore
Čopova ulica 3, 1000 Ljubljana

Monday-Friday
08.00 - 20.00
Saturday
09.00 - 16.00

Directions
Trubarjeva Bookstore
Trubarjeva cesta 11, 1000 Ljubljana

Monday-Friday
08.00 - 19.30
Saturday
09.00 - 13.30

Directions
Center Oxford Bookstore
Kopitarjeva ulica 2, 1000 Ljubljana

Monday-Friday
08.00 - 19.00
Saturday
09.00 - 13.00

Directions
Miklošičeva Bookstore
Miklošičeva cesta 40, 1000 Ljubljana

Monday-Friday
08.00 - 19.00
Saturday
09.00 - 13.00

Directions
The only country with the word LOVE in its name.

The country where you can swim in the sea in the morning and climb mountains in the afternoon.

The country where The Chronicles of Narnia: Prince Caspian was filmed.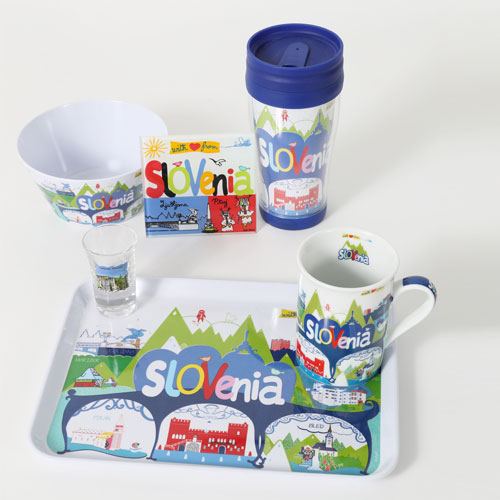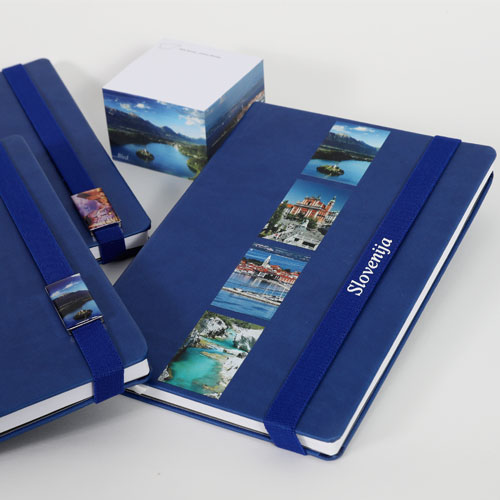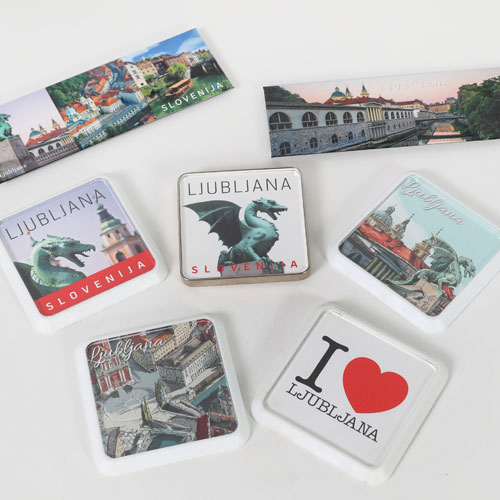 ---
When Slovenians swear, others laugh
---

Typical Slovenian swear words tend to sound ... a bit funny in English.
Learn 7 most common Slovenian swear words below.
Je bela cesta! - The road is white!
Krščenmatiček! - Baptised Matthias!
Naj te koklja brcne! - May the chicken kick you!
Tristo kosmatih medvedov! - Three Hundred hairy bears!
Kristusove gate! - Jesus Christ's underwear!
Mat kurja! - Chicken's mom!
Šmentana muha! - Darn housefly!